Thinking about working Pantone's Color of 2023 "Viva Magenta" into your own event design?
Pantone Color of 2023 is Viva Magenta 18-1750, a bright, punchy fuchsia-meets-red that the company describes as "brave and fearless." We're about to start seeing it everywhere even in weddings.
"It is a shade rooted in nature descending from the red family and expressive of a new signal of strength," Pantone writes on their announcement. "Viva Magenta is brave and fearless, and a pulsating color whose exuberance promotes a joyous and optimistic celebration, writing a new narrative." If "joyous and optimistic" isn't an apt description for a wedding color palette, we don't know what is.
Thinking about working Viva Magenta into your own big-day design? While it's certainly bold, it's a color that works surprisingly well in the scope of wedding celebrations. Whether you want to commit and plan an entirely magenta-toned celebration or pepper it in throughout your big-day design, there's an option for everyone.
Here, we're sharing our favorite ways to make Viva Magenta part of your wedding design in 2023.


Ideas to incorporate a Statement with Floral Piece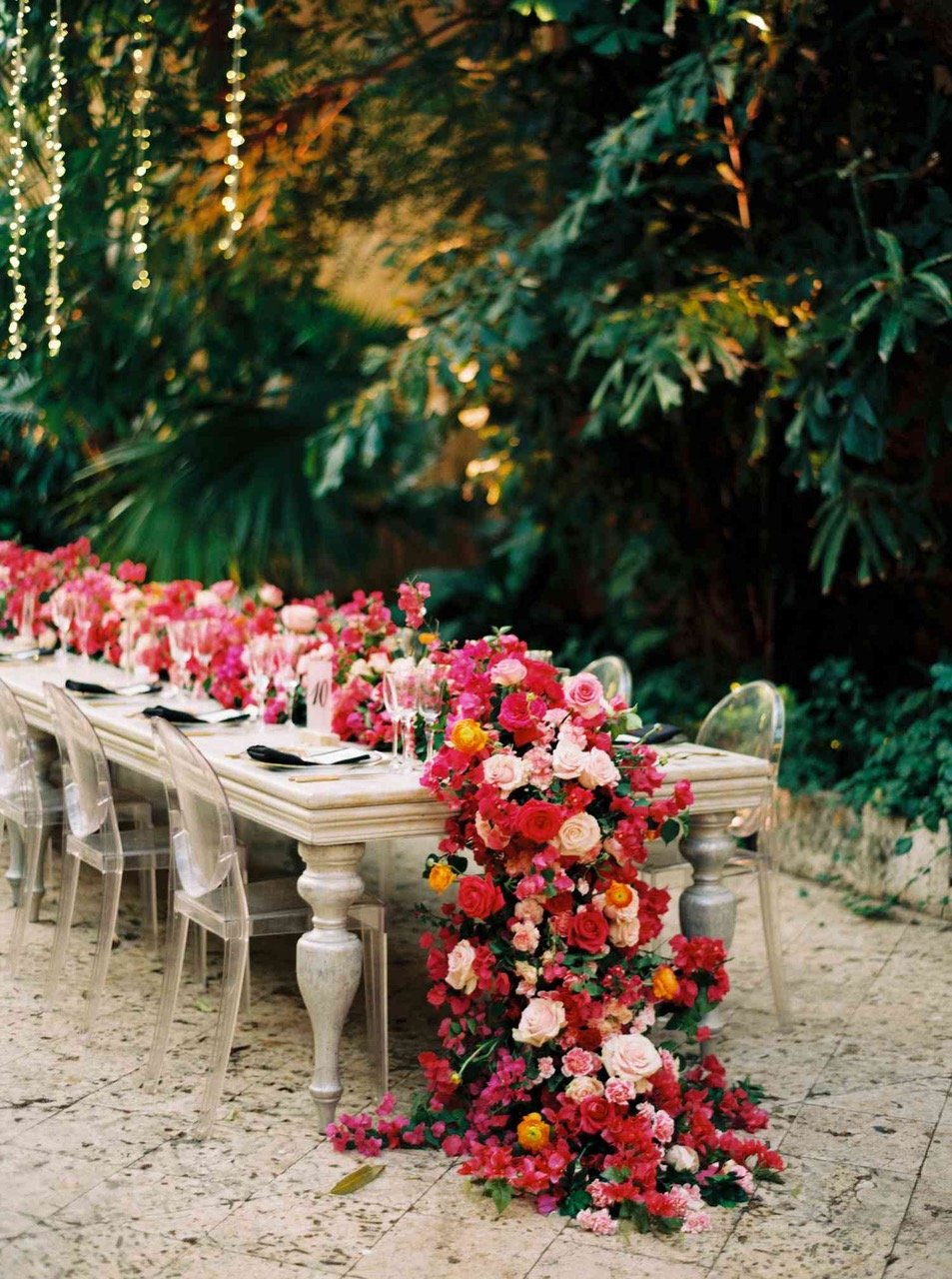 Floral Runner is a great way to make a reception statement at your wedding reception. Lush overflowing with bougainvillea, as well as roses and ranunculus, like this one created by Viva Flor, is guaranteed to make a statement.